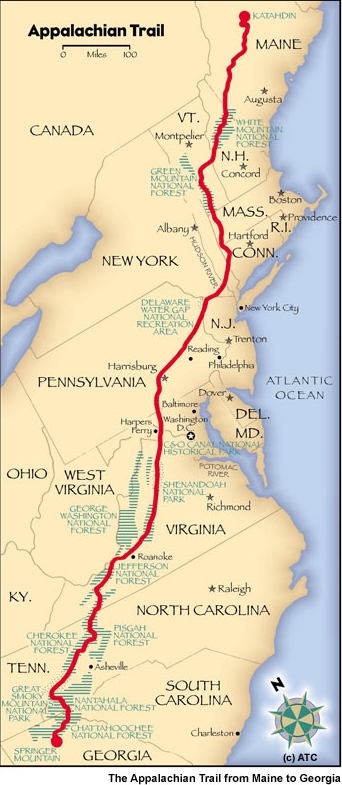 If the thought of consuming processed rice and noodle meals, sugary snacks, energy bars, and other junk foods for the duration of your outdoor trip concerns you, then you have come to the right place.
Outdoor Herbivore is your alternative to the commercial, chemically-processed trail foods. Each dish we offer is perfected on the trail, by long distance backpackers passionate about food, health, animal welfare, and the environment.
Are you planning to hike a long distance backpacking trail? Are you interested in eating healthy AND staying satiated while on the trail?
We specialize in supplying food to thru hikers. Whether it is the Appalachian, Pacific Crest, Continental Divide, Mountains to Sea, or a lesser traveled trail, we can supply you with dried backpacking food.

- Extra large meal portions endorsed by backpackers under all weather extremes.
- One-pot (just-add water) convenience.
- Delivery to all post office and business locations along the trail accepting package holds.
- 10% discount for large orders (excludes combo meals).
Discount for Large Orders
Bulk purchasers will enjoy a 10% discount, depending on the total purchase amount.
10% discount for orders totaling $199.99 or more

Discount does not apply to meal combos
To qualify for the discount, use code BULK during the checkout process.
Please call or email if you would like help planning your food or are planning to purchase a large order on behalf of an outdoor organization, such as the Boy Scouts.
What can you expect from Outdoor Herbivore?
Healthy, high calorie meals. Our meals contain minimally processed fruits, vegetables, seeds, nuts, grains, and legumes to provide a carb-protein-fat combination that will deliver a sustained energy release, so you won't feel dull and sluggish. All ingredients are 100% vegetarian. No artificial ingredients. Most ingredients are certified organic. Gluten-free options are also available.
Easy & Fast Meal Preparation. All ingredients are dried. Just add the packaging contents to boiling water or cold water to hydrate. All meals are ready to eat in less than 15 minutes.
Varied Flavors – because everyone's tastes are different. We use various spices and herbs to impart tasty, distinct flavors instead of the standard salt & pepper seasoning.
Eco Friendlier Packaging. Our packaging is not fancy. Our objective is to minimize plastic packaging and make it easier to pack inside a backpack. We use light weight "pouchless" packaging for our products to save on weight, waste, space and cost. This food packaging is not suited for adding boiling water and consuming from. You can purchase reusable heavy weight reclosable bags for this purpose, although we recommend using utensils and dishes instead.
Light Weight. All meals weigh less than 16 ounces per 2 persons. We've achieved incredible weight and size reduction by using only the highest quality dehydrated or freeze-dried whole food ingredients. Once the food is soaked and/or cooked the portions are 1-3X their dried size. Note: you can find the meal weight listed on the product details page.
Made by Backpackers. As vegetarian long distance backpackers, we understand the challenges in consuming enough calories to meet energy needs. Our meals are sure to satisfy your hunger and replenish your energy. Let us supply your meals for your next long distance hiking trip!
Locations that will accept and hold packages for thru hikers